Non-Invasive Prenatal Test (NIPT)
from the 11th week of pregnancy
Objectives:
Completely risk-free examination for the child's Rhesus factor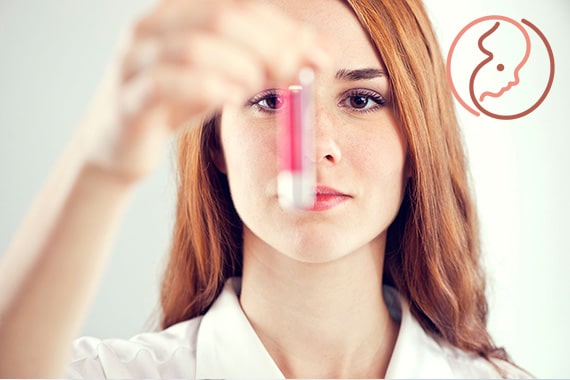 The Non-Invasive Prenatal Test (NIPT) requires only a simple blood test. This makes it a completely risk-free alternative to chorionic villus sampling as well as amniocentesis for both mother and child.
NIPT involves examining the mother's blood, which also contains the baby's DNA. With an analysis of these fragments of the foetal genome, the risk of a genetic change in the unborn child is determined.
A NIPT variant also offers the possibility of determining the child's Rhesus factor. This is important for pregnant women who are Rhesus negative. They should be given a vaccination with immunoglobulins in the 25th-28th week of pregnancy and after childbirth. Because the immune system of these mothers forms antibodies (so-called anti-D immunoglobulins) when it comes into contact with the blood of their Rhesus-positive child. If the NIPT test reveals that the child's Rhesus factor is negative like the mother's, as is the case in 40 percent of cases, no vaccination is required.
The findings are available approximately 14 working days after the examination.