Fetal Well Being Scan and Doppler Ultrasound – Screening 32
from the 26th week of pregnancy – ideally in the 33rd-36th week of pregnancy
Objective:
Clarification of
Circulatory and growth disorders of the child
any late-appearing malformations or abnormalities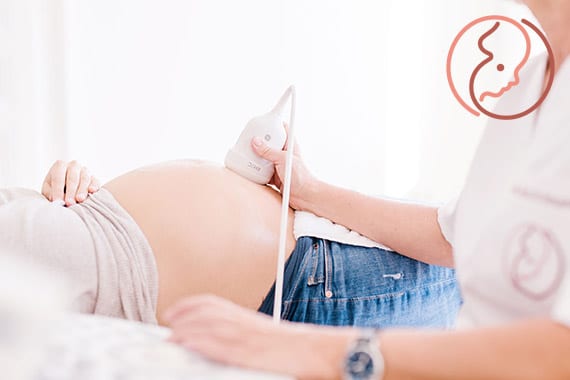 This ultrasound examination is used to determine whether your child is developing optimally in the womb. For this purpose, we check the position of the child and the placenta, as well as the amount of amniotic fluid. The weight, blood circulation and growth of the child are checked. Several organs are also examined again – especially the brain, heart and kidneys. In very rare cases, abnormalities may still be found in these organs after an unremarkable organ screening (Screening 22). However, the examination does not replace Screening 22 in any way.
By measuring the blood flow in the arterial and venous vessels of the child and in the umbilical cord (Doppler flow measurement), we clarify any placental insufficiency. If the supply of your unborn child is not ideal, the time until which your child can develop well in the womb must be determined. In this way, the best possible date of birth can be planned.
You will receive the findings immediately after the examination.
If the position of the child allows it, we will be happy to take a 3D ultrasound image during the examination.
Your ultrasound images are immediately available to you digitally!