Individual support
through your entire pregnancy
In the last few decades in particular, very precise prenatal diagnostic examination methods have been developed. In our practice, we offer all these examinations according to the latest medical standards. In the initial consultation we give you a clear overview – and advise you which examinations we recommend for you and your baby. With our detailed examination plan, you can follow your child's development with a relaxed mind.

We also specialise in the care of complicated pregnancies, pregnancies after artificial insemination (IVF) and multiple pregnancies.
If you have any questions or uncertainties, we are here for you!
As women, we know from our own experience about the topics of desire for children, pregnancy, birth and all the associated changes. We are aware that new questions may arise between examinations. We are happy to answer them.
All the doctors in our team have completed additional training or internships abroad. Thus, we speak several languages in which we are happy to conduct consultations and examinations. We look forward to hearing from you!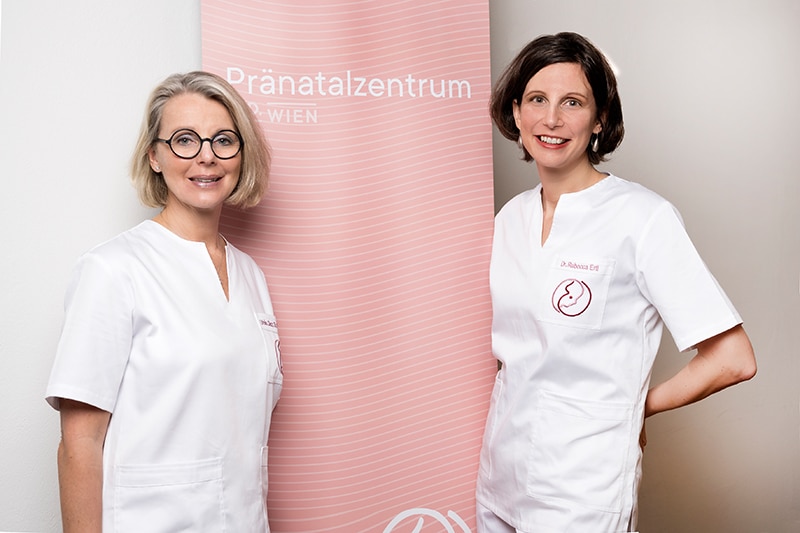 Univ. Doz. Dr. Katharina Schuchter
Dr. Rebecca Ertl
Directors of the Pränatalzentrum a. d. Wien