from the 16th week of pregnancy
Objective:
Clarification 

of a possible chromosomal change – after a conspicuous NIPT or Screening 12 or in the case of an increased risk for familial hereditary genetic diseases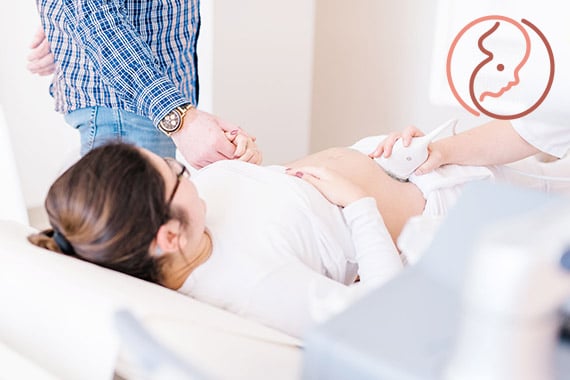 We are one of the few prenatal diagnostic centers in Austria that offer invasive diagnostics as early as the 12th week of pregnancy.
During amniocentesis, amniotic fluid is removed from the amniotic sac through the abdominal wall using a thin needle – under constant ultrasound monitoring. The detached cells of the fetus contained in the amniotic fluid are used to clarify any chromosomal changes.
First results are available approx. 24-72 hours after the examination.